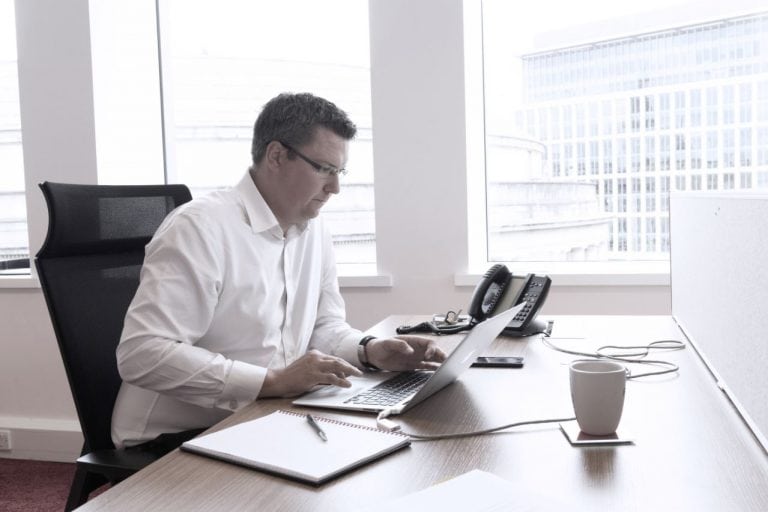 Nick Irving, retail partner
When news broke that Sainsbury's and Asda were preparing a merger, many journalists and commentators were taken aback. Naturally, the story made headlines and the media scrambled to try and unpick the messages – just what had occurred to cause this massive shift in the UK's food retail market?
Quite simply, a perfect storm had been brewing. And, perhaps, when you think about it, the writing has been on the wall for quite some time. I spent four years working for Asda – initially joining its graduate scheme – before joining Howgate Sable and have seen how these supermarket giants operate from the inside and suffice to say, whilst it came as a major shock to the public, perhaps when you consider it in more detail, it isn't too much of a surprise.
What exactly happened that caused this historic merger deal to take place?
It starts decades ago. For many years, the UK supermarket scene has been dominated by the 'Big Four': Sainsbury's, Asda, Tesco and Morrisons. For the vast majority of British families, one of these supermarkets met practically all their weekly shopping needs – and the Big Four grew. And grew. While there was some competition from above (Waitrose and M&S) and below (Netto, Aldi and Lidl), these four retail giants enjoyed mostly unrivalled market dominance. The number of stores increased.  New shops got bigger. The hypermarket was introduced. Profits soared.
All the while, around the boardroom tables at these four retailers, eyes were pointed upwards – at M&S and Waitrose – as well as other objectives being set: 'make sure 90% of the population lives within 15 minutes' drive of one of our stores'; 'create a destination store format'; 'evaluate other formats'; and 'develop a range for all customer profiles', to name but a few.
But modern society was causing a shift. Consumer shopping habits changed. For many, the weekly shop was replaced by smaller, more frequent visits. Convenience format stores stole some market share, food provenance went on the rise, consumers preferred to go local for fresh food, and new farm shops, butchers and cafés appeared. Simultaneously, of course, all retail needs can be now be catered for online, which meant the huge stores favoured by the supermarkets were no longer the first choice for customers, and all the costs associated with running them were suddenly not as well covered. The excessive landbanks that the Big Four had amassed were also surplus to requirements.
The rise of the discounter
The biggest change, however, was caused by the discounters: Aldi and Lidl. While their potential had been recognised (I was working for Asda in 2003 when a now FTSE chairman said, "We'll all be in trouble when Aldi gains momentum."), the Big Four still didn't perceive them as a genuine threat. But, these two brands, once the preserve of the low income market, invested heavily in their marketing and price position, and pursued an aggressive store expansion plan during a period of economic pressure in the UK.
Brits switched their loyalty – shoppers, trying to buy on a lesser budget, wanted value, and they got to hear about it through smart marketing and, in many cases, word of mouth. Aldi and Lidl had succeeded in providing quality products at ultra-low prices and, to quote a former executive I worked with, "the British shopper had realised Aldi and Lidl are great value."
The eyes of the Big Four have been elsewhere. What seemed to them to have happened almost overnight had actually been brewing for years. Suddenly, their secure market share was challenged and eroded. While Sainsbury's attempted to keep pace – with the purchase of Netto – ultimately, its venture failed in the UK and it lost its value market share.
An inevitable shift
At the same time as all of this was happening, recruitment within the supermarket chains was ramping up. People moved from one head office to another. The result? A melting pot of expertise – and a natural breeding ground for mergers and acquisitions. Is it any wonder that discussions happen when CEOs, CFOs, Operations Directors and many more besides move between competing businesses, particularly in a specialist sector such as food retail?
Given the combining market conditions, it seems unsurprising that the Big Four needed to take a step back and review. While the Sainsbury's and Asda merger might have taken the general population by surprise, it didn't come as a shock to me. I'll be watching with interest to see what happens to Morrisons, in particular, as well as Tesco. While this merger has shaken up the business news pages, its impact on the consumer remains to be seen – but I'd be surprised if it made much of a difference to shopping habits. For the Big Four, I suspect this is just the beginning.
Nick Irving is a partner at Howgate Sable, specialising in aviation and retail. After university, he joined Asda's graduate scheme, before moving into a project management position working for a board member and, subsequently, a Resourcing role. Find out more about Nick's background in this Q&A.