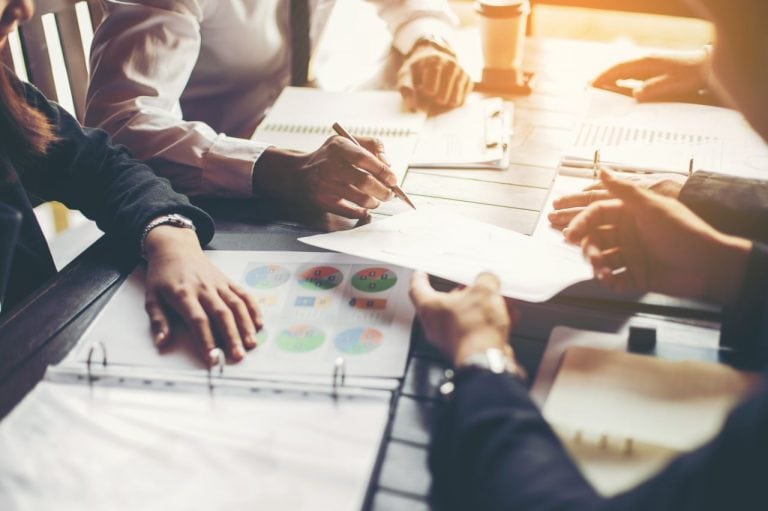 The second in our series of blog posts exploring organisation design looks at how to identify the right operating model for your business. Based on a seminar delivered by business consultant Mark LaScola, in partnership with Hill Dickinson, this blog will outline the various operating models open to businesses – and guide you if you decide it's time to change model.
Click here to read our earlier post explaining what organisational design is and how to identify the right time to modernise your operating model.
What might an operating model look like?
An operating model is an organisation's operational blueprint of how it brings value to its customers. This shouldn't be confused with your business model, which is the map of how you succeed in your market – your company's strategic choices on how it will create, deliver and capture value in your competitive marketplace.
An operating model might be customer intimate, with the customer at the central focus point of every element of the business. In theory, a customer could contact any individual within your business and have their query addressed immediately. Many companies believe they are set up this way, although only a small number are truly customer centric.
In fact, most businesses are set up to be functional. They might have various departments – IT, HR, sales, logistics and so on – each with internal hierarchy. A customer would likely have a different experience depending on which department they have contact with; their journey wouldn't be seamless.
Businesses operating across multiple sites can often act as numerous, small functional companies – rather than one global operation.
We think it's time to review our operating model – what next?
You should start by taking an honest look at your business. What sets you apart from competitors? Why do your customers choose you? What are the most important areas of your company? Is every department serving a purpose in its current format?
New operating models should be eloquent and simple to understand – for example, moving from a functional model to a customer intimate one. Consider whether your organisational resources are organised the right way for your business – if not, how do they need to change to enable your business to do better?
Keep your end goal in sight at all times: 9 times out of 10, this will be a better experience for your customer in one format or another. This might mean having fewer behind the scenes managers and more customer facing roles, more emphasis on research and development or slicker order fulfilment processes.
Software megabrand Apple is a good example of this. It's a highly successful, well-run organisation. But people purchase Apple products because of the sleek appearance, user friendly design, and good service and support. They don't make their purchasing decisions based on the back office function. No-one buys a MacBook because of exceptional financial control systems at Apple HQ. So, while the back office is vital to running an efficient and profitable business, it's not at all important to your customer. Adding value to customers is about outputs, not processes.
How can I streamline management functions?
A holocracy is a redesign situation that flattens an organisation by getting rid of manager roles and giving management to teams. Don't confuse management roles with the need to manage work. In lean terms, management is necessary work, but not 'real' work.
 However, when you remove a management mechanism, which is the 'glue', you need to know what the replacement glue required is – vertically or laterally. Only re-glue what's necessary – free up movements and bonds where you can.
If you think it's time for a redesign, our next blog will look at tips for making it a success – so keep an eye on Twitter and LinkedIn for updates.