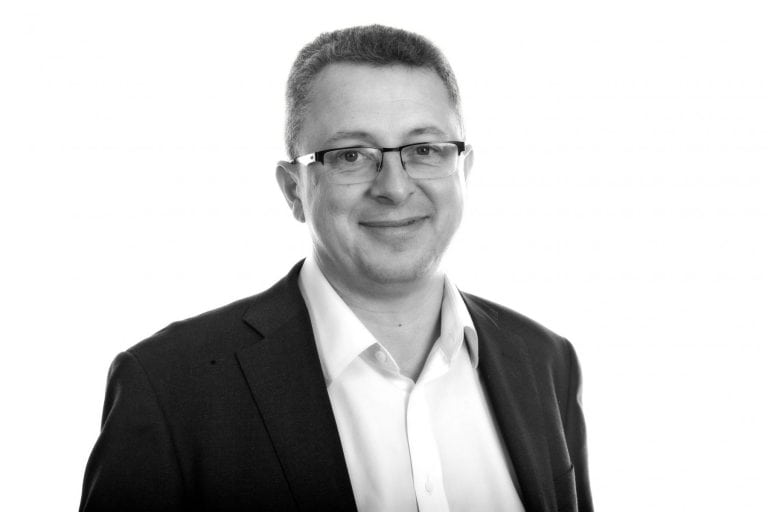 What's your background, how long have you worked in the industry and how did you come to work at Howgate Sable?
I began my career in recruitment at Michael Page in 1997 and remember it being the exact week that Tony Blair began serving as Prime Minister – so I've just reached my 20-year milestone! I was there for nine years, ultimately managing a team of 20 consultants in three offices across the South of England.
I then took the leap into executive search in 2006 and became a senior consultant for Gerard Daniels, which was an Australian firm, starting up in the UK. I enjoyed being part of the growth of the firm, building my experience and delivering mandates across the energy sector. Other roles since then have included head of practice at Redgrave Partners – where my focus switched to healthcare, consumer and retail – and, most recently, partner at Tyzack Partners.
I've known about Howgate Sable for years, having met Neil Humphreys during my time at Michael Page. I feel my experience complements Howgate Sable's current sectors and look forward to heading up the healthcare practice.
Why are you so passionate about executive search?
I enjoyed management in a mid-market firm, but I craved a greater intellectual challenge – and that's exactly what executive search provides. It's less about filling roles and more about building relationships, working in partnership with clients and finding talent that can transform a business.
What stood out about Howgate Sable?
The Howgate Sable brand has true meaning and resonance in the executive search industry. It's a well-known name and carries a positive reputation – plus, the people here are all like-minded individuals. Our sectors vary, but each partner is equally passionate about their clients and driving the business forward.
What's been the most satisfying moment of your career so far?
I couldn't pinpoint one particular moment, but there's a client I have worked closely with over the past eight years and it has been a defining journey in my career. Even though the company has changed its direction and strategy throughout the years, I have remained a trusted partner, working on behalf of three different CEOs and maintaining close relationships with all of the contacts I've made. Seeing the value and significant impact an appointment can make to a business is truly rewarding.
If you weren't in executive search, what would you be doing?
At school I wanted to be a journalist and I love sport – both watching and playing – so I'd perhaps combine the two and be a sports journalist.
Who would be your dream client?
Being a sports fanatic, it'd be great to work with a sports organisation – perhaps the Rugby Football Union or English cricket board!
What do you consider to be the biggest challenge affecting the search market currently?
In the healthcare sector, the biggest challenge is uncertainty relating to the political environment. The NHS is at the heart of the sector and government policy in health and social care has a huge impact on all companies operating within the industry. In the current climate and when the future is uncertain, people and businesses become more risk averse and don't favour change.
How do you predict the search market will change over the next decade?
Technology is obviously going to have a considerable impact on the whole search process, but I also think there's going to be a significant change in public attitude towards careers. Millennials don't often follow the traditional career path and more and more young people are finding alternative routes – such as apprenticeships, launching start-ups and self-employment. They're taking risks and being impulsive – making choices that would have been frowned upon when most of today's CEOs finished school. The way businesses recruit will need to adapt to this and consider those coming in under the radar with real world experience, not just qualifications.
One of your particular specialisms is healthcare. How has healthcare developed during the time you've worked in search and are there any major issues affecting the industry?
Healthcare as an industry is so broad that I could talk for hours about the developments and issues surrounding it! If we look at my specialist areas in particular – which include hospitals and care – I think the ageing population and the interaction between healthcare and social care is the big issue. We are lucky that the NHS provides a free healthcare service in this country, but social care environments need to be paid for by all those who have savings and assets. This model incentivises many of those who really belong in care settings to remain in hospital, so called "bed-blockers". The impact of this is that waiting times for surgical procedures extend because of the lack of availability of hospital beds.
Which individual has inspired you most in your career and in what way?
I started a job in sales after university and an early boss explained things to me that, at the time, I didn't think I would take with me throughout my career. He taught me a lot about structuring a deal – one that worked well for both our company and our customer. The key was to strike the balance where we had a commercially viable deal and the customer received value for their investment. His mantra was "don't leave any money on the table!".
What's your claim to fame?
It might seem small to a non-sports fan, but I was once interviewed for BBC Radio on the touchline of a football game. I must have made an impression because the reporter recognised me a few months later and interviewed me again!
What's your elevator pitch?
I create partnerships with organisations, becoming a trusted advisor and a true extension of your team. I don't judge the success of a search solely on the delivery of a candidate – it's what they do following the appointment to transform your business that will prove my value. If there's any way to elevate you or your business further, I will find it.
Want to find out how Mark can help with your search for talent? Give him a call on 07740 701 606 or email miliffe@howgate-sable.com.