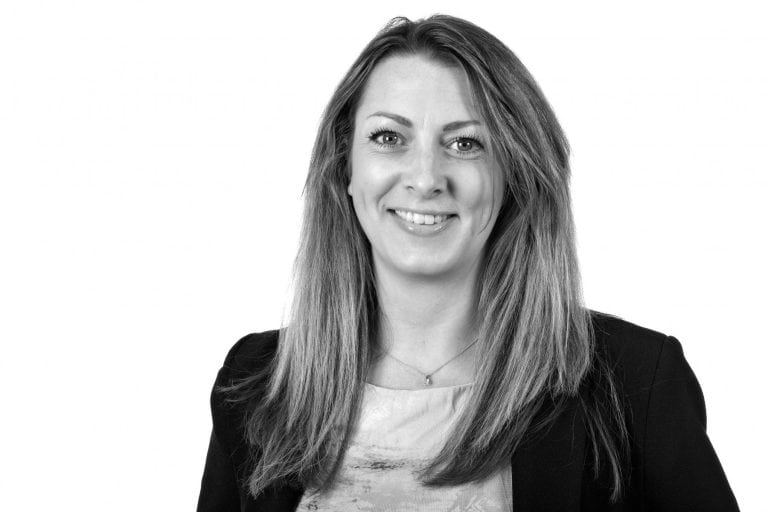 What's your background and how did you come to work at Howgate Sable?
I have always been in sales-related roles, beginning with selling mobile phones during my three years at Salford University, where I did a degree in Business Information Systems. During my studies, I realised computer science and the world of programming wasn't for me, so once I graduated I accepted a role with Mercedes Benz in its retail division working for a family-owned dealership. Who at the age of 21 doesn't want a Mercedes as a company car?
After three years and lots of partying, I joined InBev as part of the sales and development team. Field sales was lonely and I missed my life in the North West, so I started looking for my next role and I came across the world of recruitment! It wasn't a career I had really considered before, but the role was attractive. I started working for an internationally recognised brand in a technical space I had a lot of interest in – engineering and manufacturing. After nine years, I decided the time was right to move into search.
Howgate Sable was an obvious choice – I knew it was a boutique firm that would give me the breadth and scope to learn from some of the best in the industry, enabling me to achieve my ambitions and then some. I have now been here for two years and haven't looked back. The firm continues to grow and we have some fantastic clients, meaning I work on assignments that can really make a difference to my client's business.
Why are you so passionate about executive search?
I really enjoy the initial hunt and finding the one gem that will make a difference to my client's business.  I love working with internationally recognised companies, travelling across the world to meet an array of interesting people who have great stories to tell.
What's been the most satisfying moment of your career so far?
There isn't a particular moment, but seeing the continual development of a multi-billion pound client, and becoming a trusted advisor to its UK and international business, is truly rewarding.
If you weren't in executive search, what would you be doing?
I am passionate about property development and interior design. I planned and designed my own home and am now working towards a second project.  I love seeing a project from the very start to completion, comparing the 'before' to the 'after' and seeing how far it has come – so this is perhaps an alternative career route I would've gone down!
Who would be your dream client?
I really enjoy working with forward-thinking technology companies, specifically those involved in the connected world, so my list would include the obvious such as Apple, Amazon, Google and Microsoft. There are also those companies making significant leaps in the development of our modern world, like Jabil, Intel and Tesla – they are definitely on my list!
What do you consider to be the biggest challenge affecting the search market currently?
There have been signs of candidates' reluctance to move, with them becoming risk averse due to what they perceive are political and economic uncertainties.
The impact of technology, internal talent teams and the use of online databases also need to be considered. Search firms will have to adapt to this new landscape to remain competitive.
How do you predict the search market will change over the next decade?
It will become more technology driven; the pace of delivery will speed up as expectations rise.
Which individual has inspired you most in your career and in what way?
My mum – she always told me to never rely on anyone and to do it for yourself, as you never know what is around the corner.
What's your claim to fame?
A few years ago in New York, my friend and I were heading to brunch at Norma's in Manhattan, not realising Sylvester Stallone was in front of us also waiting for his table. The waiter then proceeded to show Mr Stallone – and me and my friend – to our table. Once sat down, we looked up at each other and realised we were at the wrong table – we were sat with Sylvester and his family. We quickly moved!
Which conversation do you wish you'd been a fly on the wall for?
The moment Hilary Clinton found out Donald Trump had succeeded in becoming the President of the USA.
What's your elevator pitch?
I have 11 years' experience in recruitment and search. I have a deep understanding of the EMI sector and, more recently, aviation, plus a strong track record in delivery. I have a tailored approach to everything I do. I work in partnership with my clients and become an extension of their organisation. I am thorough and never over-promise, I stick to my deadlines and I'm never afraid to push back. I am diligent in my approach and really enjoy the diversity that my role brings – a passion that shines through in the commitment I have to do a great job.
Want to see how Rebecca can help with your search for top talent? Give her a call on 07471 902 750 or email rhopkinson@howgate-sable.com.