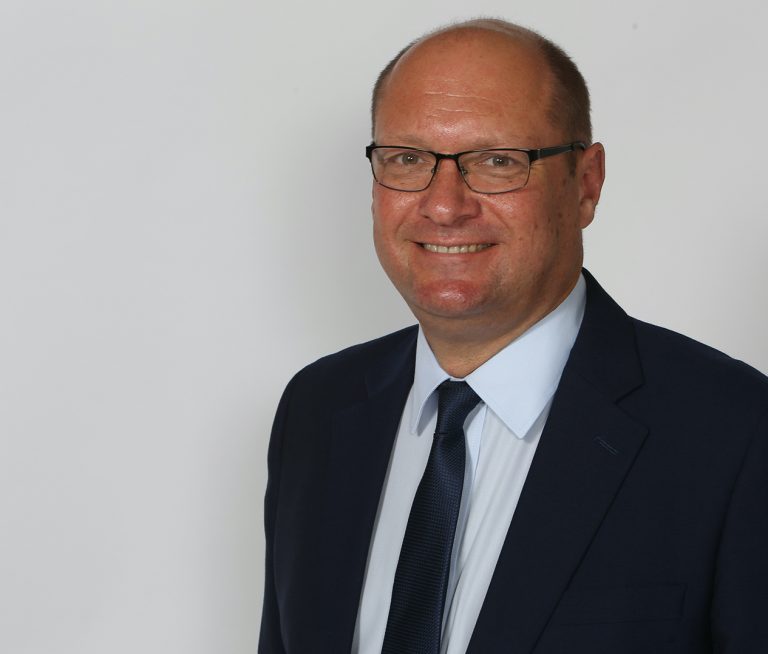 Jonathan Brown, from law firm Hill Dickinson, lifts the lid on navigating a pandemic from the helm of one of the UK's leading legal firms 
Jonathan is the non-executive Chair of Hill Dickinson LLP and a fee earner in the Liverpool corporate department with 30 years' experience. For a firm with more than 850 staff and offices in Liverpool, Manchester, London, Leeds, Piraeus, Singapore, Monaco and Hong Kong, the pandemic brought about a major, global business continuity operation. Earlier this month, Jonathan caught up with Howgate Sable partner, Neil Humphreys, to talk all things 2020 – Covid, Biden and Brexit — from a legal perspective.
A lot has happened since we last spoke, tell us about 2020 and how it was for you.
Living through such unique circumstances was, of course, incredibly challenging. No matter the sector or size of business, the pandemic touched everyone in some way.
For us – a full-service, wide-ranging law firm – the most obvious issue was the sudden shift in demand across departments. People often consider the legal profession as generalist, but in reality it is highly specialised. As an example, we have three matrimonial lawyers in comparison to around 70 property lawyers and it's not possible to simply jump from one team to another in reaction to the levels of work or pipeline. It's not totally dissimilar to the medical world – a cosmetic surgeon wouldn't perform brain surgery. Just because they both wear a white coat – or a suit in our case – doesn't mean they have the same skillset.
The closure of Courts also meant there could be no inquests for health lawyers – of which we have around 200 – and the fact that companies couldn't be wound up placed restrictions on recovery and certain types of insolvency work. Other departments, such as banking, have been incredibly busy as companies needed to borrow more money and sought advice around the Coronavirus Business Interruption Loan Scheme.
A total minefield! Putting clients aside for a moment, how did the firm itself cope with Covid-19 regulations?
The requirement to work remotely sent shockwaves through the legal sector – I'm sure all my industry peers would agree! Although we considered ourselves to be quite progressive in that regard at Hill Dickinson – with lots of our people already working from home one or two days a week prior to 2020 – on the whole there was still a culture among law firms that was somewhat dismissive of working from home. It tended to be considered as going hand in hand with the sun being out or the cricket being on! That's just not the case now.
Even the most traditional of firms have recognised that it's possible to operate successfully with a dispersed team; it's been a massive wake up call. Our internal surveys show that the vast majority of our employees would prefer to work from the office 40-60% of the time now, so remote – or blended – working is something we've wholeheartedly embraced and is set to stick around long after the pandemic. When people do make the effort to travel to the office, face to face collaboration will be even more valued – it's exciting.
Naturally, lockdown initially posed challenges for our IT department to enable business continuity without a drop in client service, and also for our finance team. Our client account holds significant sums of money at any one time, so maintaining fidelity and security were paramount to working in this new way.
I am extremely proud to be able to say that things have been relatively seamless. It's been incredible to watch how well everyone has managed to adapt and work together – from the bottom to the top.
Fantastic to hear – what helped things run so smoothly?
IT has to sit at the top of the list. The firm was very well placed from this point of view. Everyone already had everything they needed to work from anywhere and could access the systems and data they required. Any and all investment we've made in technology and infrastructure over the years has well and truly paid off in the last 12 months.
We also did exceptionally well on internal comms. When people are forced apart, it's so important to promote a sense of togetherness and remind everyone that they're a part of a bigger picture. We worked hard to encourage collaborative working and keep employees connected – socially, too.
Is there anything you'd do differently?
That's a really difficult question and, without sounding arrogant, I'd have to say no. In addition to IT and communications running so seamlessly, we prioritised job security from the very beginning and this made all the difference.
The firm provided a commitment that there wouldn't be any redundancies in the first half of 2020 and employees voted to accept a temporary pay reduction in early May to help protect everyone's roles. As a result of acting so quickly, we've already been able to refund a quarter of this and I'm confident that if things continue as they are, we'll be in a position to pay back 100%.
Looking to 2021, what's the most beneficial thing the Government could do this year to support business?
Without a doubt, a reduction in employer NI contributions. 13.8% is high, especially when you consider that there's no cap. A saving here would not only help to reduce wage costs and avoid redundancies, but also make it cheaper to employ people in the first place. With unemployment predicted to rise from 5 million to 7.5 million, this needs to be the focus in terms of restarting the economy. Furlough has been a lifeline for many – and we used the scheme, too – but not only is it expensive for the Government to fund, it still means people aren't working and this isn't good for either employer or employee.
I couldn't agree more. Do you have any advice for leaders who are finding it difficult to keep their businesses above water?
If their business is in jeopardy, they must understand that survival is about cash. Most businesses that go bust are still profitable, they just run out of money. If things are getting tough, don't worry about what competitors are doing, focus on staying in the game on a cash basis and you stand a stronger chance of weathering the storm. As the old adage says, if you and your friend are being chased by a lion, how fast do you need to run? Well, you only need to run faster than your friend! It's no different in business.
Survival of the fittest, very well put! That's enough chat on the pandemic for now – let's move from the C-word to the B-word… Brexit. What impact is it having on the firm?
On a day to day basis, there haven't been many interruptions. Of course, our international trade clients across sectors such as transport and marine are needing a lot more legal advice but for Hill Dickinson itself, there has been minimal impact.
The only major change relates to our office in Piraeus, Athens. We've had to totally restructure to ensure we're able to run a Greek practice in accordance with EU law. It's taken many, many hours and a lot of admin to complete the project plan – hundreds of hoops to jump through for the same people to do the same work from the same office!
Moving across the pond, any thoughts or predictions on the transfer of power to Biden in the USA?
The two areas I'll be keeping an eye on are climate change and America's relationship with China. Also, Janet Yellen [the US secretary of the treasury] – she's an impressive woman and I am sure she will perform very well indeed in helping the US economy thrive.
Thanks for all your insight, let's finish with some more personal advice. What are your top three lessons for the leaders of tomorrow?
Communication – with our people, our clients and our shareholders As we've learned over the last 12 months, change can be so instantaneous so a strong line of communication is invaluable.
Innovation – another lesson from the pandemic is that any business, no matter the size or sector, must be flexible and fluid. Successful businesses should always be in a constant state of flux – adaptation and agility are paramount.
People – ensure your close team are the best they can be. From experience, I know that private equity firms don't invest in businesses, they invest in people and this will never change. A CEO should just be a conductor in an orchestra and if they have a great team, then it makes life much easier.
Motto to do business by?
Integrity is so important and, sadly, I think there's less of it around than there was 20 years ago. When I first qualified, clients used to say 'what does the contract say?'. These days, with increased influence from the USA, we're all more aware of a growing shift towards a 'what's the contract and how do I get out of it?' and 'if I don't like it or can't get out of it, I'll just breach it anyway!' approach.
Despite everything that's said about corporate governance and values, integrity should be at the top of all values.
Advice you'd give your younger self?
This will be common but I've watched my kids grow up too fast. I wish I could turn the clock back, so I'd tell my younger self to enjoy every moment – breathe it all in and soak up every experience.
Read other exclusive interviews in our series with leading business people.