Executive search firm Howgate Sable has announced a new partnership with Not Actively Looking (NAL) – the candidate management and executive search software company.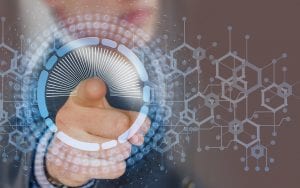 The Not Actively Looking platform allows c-suite executives to self-manage their own profiles, as well as enabling headhunters to add executive private profiles to the platform, benefiting search firms and senior executives.
The enhanced product suite provides senior executives with the ability to share confidential information about career aspirations and requirements with executive search firms of their choice, and allows search firms to manage their clients and assignments confidentially.
Neil Humphreys, partner at Howgate Sable, said: "As part of a significant investment programme, which will prepare Howgate Sable for future growth, we analysed a number of software providers in the recruitment industry. The NAL product aligned closely with the Howgate Sable principle of 're-imagining our proposition'. It's a streamlined and intuitive tool which does exactly what a full service executive search business requires. The team at NAL have the same collegiate, forward-thinking and authentic style as us, and working with them has been a pleasure."
Alongside the search software, Howgate Sable has also invested in the NAL candidate management tool, Humphreys added: "With the advent of GDPR regulations, it's essential that Howgate Sable can guarantee adherence to both the policy and intent of the laws utilising the NAL tool assures both our executive candidates and client base of our compliance."
The NAL platform is fully compliant with the General Data Protection Regulation (GDPR) introduced in May 2018, which requires the tighter handling of job candidate profiles, providing search firms and senior executives with peace of mind.
Joseph Blass, CEO and co-founder of Not Actively Looking, commented: "We're delighted to welcome Howgate Sable to Not Actively Looking. The platform provides software as a service (SAAS) for search firms, helping them to manage their business cycle from A-Z; however, we also provide an ecosystem for search firms to better manage their relationships with their clients and candidates. Most importantly, migration to Not Actively Looking is made easy and, once on-board, using the platform is intuitive and simple. The interaction with Howgate Sable has been straight forward from the start and we look forward to supporting its growth plans for years to come."
For more information about Howgate Sable, visit www.howgate-sable.com.