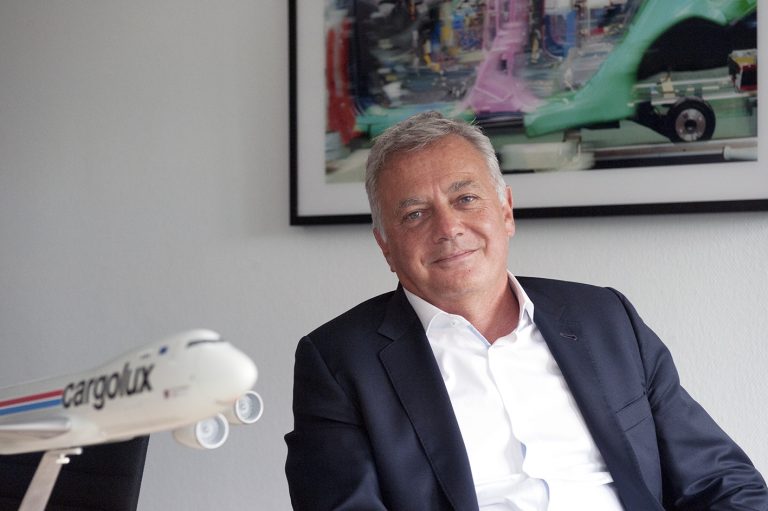 Leading by example is an oft-touted catchphrase and you'd be forgiven for considering it management speak. But, as we hear from our latest interviewee Jason Holt, leading well is about developing a true and lasting relationship with your people to allow them to perform at their best. As the former interim chief executive of testing at NHS Test and Trace, there are few people more qualified to talk about effective leadership in times of great stress — and when the stakes could scarcely be higher.
Nick Irving, partner at Howgate Sable, caught up with Jason to discuss leadership in times of uncertainty.
Nick Irving: Jason, we've worked together for many years in an aviation capacity and you've always impressed me with your natural leadership ability. You've made quite the career pivot into NHS Test and Trace — explain how this came about and the part your leadership skills played in this vital role.
Jason Holt: I was leading as CEO  Swissport in the spring of 2020 when the pandemic struck. The impact on the aviation industry was almost instantaneous. It was as catastrophic as 9/11 in terms of activity reduction — but the stoppage has lasted much, much longer. The airlines and airports were campaigning vigorously for Government support and the ground handlers were in danger of being overlooked. Together with other large handlers, I led the lobbying group to ensure that this important sector of aviation wasn't forgotten.
NHS Test and Trace wanted industry figures to come in and manage the process while the National Health Security Agency was being set up. I had long experience in leading and  managing people, how to run logistics, run a business, get the best out of people and so on, and so I was asked to join. So many voices came together to deliver this incredibly important programme — a cross section group including brilliant scientific minds, experts in various fields, even people from the McLaren F1 and Americas Cup sailing teams as well the very best of the Civil Service and Whitehall leadership. It really was a national response to an international emergency, with each voice around the table contributing expertise in their sector.
Working under such intense public scrutiny was a new experience for me but I believe that the principles of effective leadership remain relevant — make a plan, believe in that plan and make it your duty to make it come to life. You can talk about things for a long time but the talking has to stop at some point and you have to get out and do it.
In this instance, there were a lot of voices and there was a spread of agreement. Not polar opposing views, but nuances in tactics. The key thing is to strike a consensus and be willing to go back and try things another way should things not work first time. Never plough on regardless if something isn't working — people need to feel that they've made a contribution and that they can continue to do so, because their voice is heard, considered and valued.
Everyone has a say, everyone is included, but it's up to the leader to make the decision and then through a trusted leadership style get the best out of your people to make it happen. If you have a sense of purpose, you've evaluated the options and you're willing to keep an open mind then you can lead without causing friction. Get on the ground, roll your sleeves up and put your plan to the test.
NI: Tell us more about the lobbying with Swissport and the impact that had on the business.
JH: The lobbying was incredibly important from a business survival point of view. It didn't give us a magic bullet for survival but it motivated our people — they could see we were fighting for them. They heard their management stand up and seek support for them at the very heights of Parliament and that did such an enormous amount of good in terms of creating a sense of community within Swissport, at a time when the entire global industry was under incredible stress.
Customers were also very impressed because we articulated our issues together as ground handlers across the globe. We stood up for our sector, and we found a lot of friends very quickly.
It's so important to walk the walk — by senior management taking immediate, proactive steps to protect the business and the many thousands of livelihoods that depend on it, it showed more clearly than any employee engagement that the leadership sincerely cared about its employees at every level. If you are there helping clean aeroplanes from the Far East at five in the morning as the pandemic first began or supporting our mechanics service the fleet of NHS ambulances pro bono last thing at night you learn a lot and achieve so much more as a team
NI: You have spent most of your career in aviation, a sector which has struggled hugely because of the pandemic. What do you think we'll see next?
JH: It's going to be Darwinian. A struggle for survival and only the strongest will win.
There's a triangle in aviation comprising the airlines, airports and ground handlers. Everyone knows the airlines and major airports — they have strong brands, they're consumer facing and they usually have cash.
Airlines have the most pressing issue in terms of cash. Their capital requirements are high and for those that survive the cash-flow issues of this year, they will ticket price competitively hard to fill their planes and steal market share from competitor airlines.
There will be a price war and a laser focus on the cost of suppliers such as ground handling services and it will be merciless.
What you see after that will be survival of the fittest. This will push the airports and the handlers down on price as airlines look to maximise profits on reduced ticket prices.
Industry commentators generally agree there'll be something like a 20 per cent reduction in capacity, with fewer planes in the skies. If that's coupled with a price cut of, say, 2.5 per cent, there will need to be an airline fixed cost reduction of 40 per cent — that will come from pushing suppliers and partners on price and reducing staff costs. Between the airlines as a group, the power will sit with the airlines with the strongest balance sheet.
I expect that smaller regional airports will struggle, as they're typically reliant on smaller airlines and there's a real risk that a number of the small airlines won't survive. For cargo businesses, if there's a reduction in plane capacity then there will be less cargo space, and airlines will charge more, so the cost and profit balance will change.
There will also be a move towards increased digitalisation. Baggage handling, cleaning, check in and so on — digital will replace people, with home check in and DIY baggage screening. While this was starting to happen already, it will be accelerated — software is always cheaper than personnel.
NI: What are the opportunities?
JH: It's a great time to be a leader because of the resilience and strategic foresight that's needed at the moment. You're dealing with a lot of people: customers, your own people, clients. That means you have to be exceptional at communicating — it's never been more important to have a trusted relationship with customers and teams.
Throughout my years as a leader I've worked to a mantra of, "Let's do this. If it doesn't work, I'll take it on the chin. If it does work, you take the credit."
That bargain gives a team the confidence and security to explore the issues at hand, to challenge the status quo and to make bold decisions. When people know there's a safety net but there is also a reward in the form of recognition, it gives them the freedom to really excel.