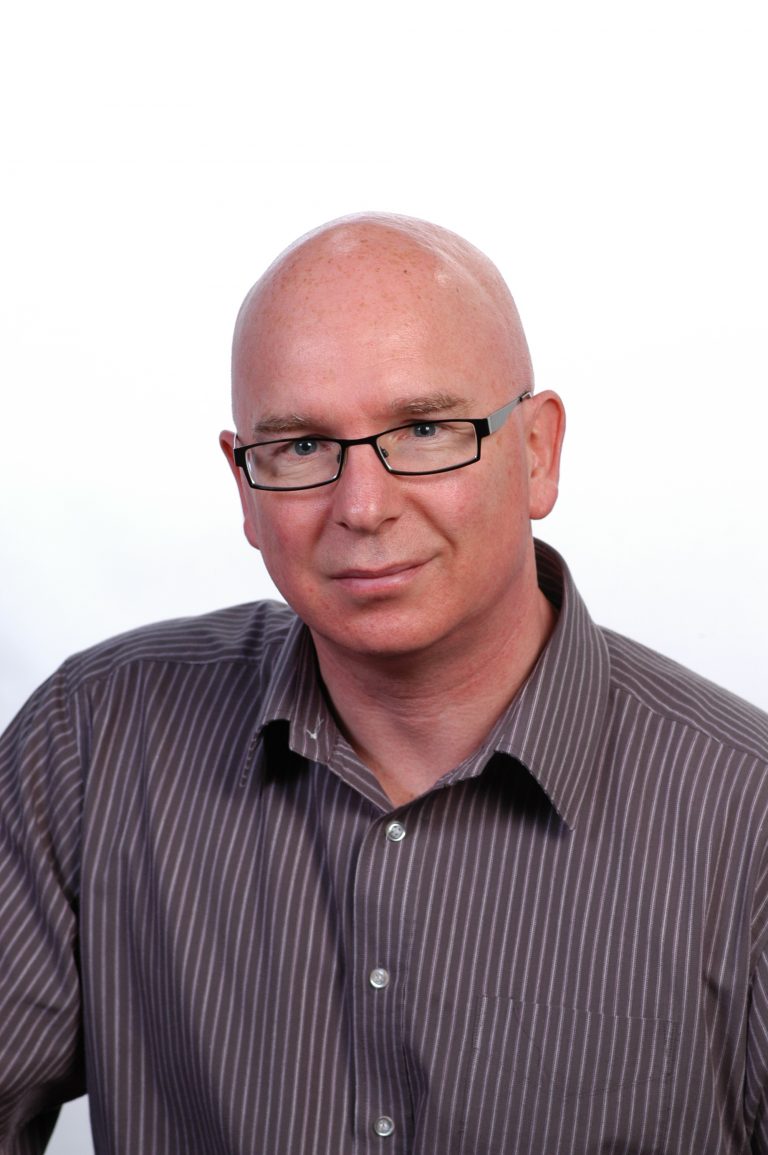 By Neil Humphreys, partner
In late 2018, our partner Neil Humphreys talked to Tony Bannan OBE, the CEO at Precision Technologies Group (PTG) and director of CHMTI (Chongqing) all about doing business with China. PTG manufactures high-precision, special-purpose machine tools as well as precision parts in substantial volumes.  PTG's UK manufacturing facility and headquarters are in the UK, but the company also has a precision parts production line in Chongqing, western China, and a third manufacturing facility, in South Carolina, USA.
We couldn't miss an opportunity to discuss the world's economy right now with the man who heads up these facilities, to explore his first-hand knowledge of how coronavirus, Brexit and the world's politics have impacted business in the UK and China.
So Tony, how has the year been for you?
On a personal level this year has been very different. I'm usually traveling all over the world; I'm normally in China every month! It's provided time to reset, consider life, the business and its direction – it's provided some enjoyable relaxation time too!
Remote working has been helpful in some areas – I think moving forward we may adopt a 70% in the office to 30% at home as a hybrid working policy. But in the beginning, we probably had around 90% at home, and that just wasn't manageable for a manufacturer like us.
When you have engineers that might need to discuss issues or modifications, it's very hard to do over a video call. And any manufacturing where you have an application that's creating or converting something, it's virtually impossible to do that from home!
I do believe we will continue to take the best from remote working. For example, in sales meetings where you have US and UK discussion, video conferencing really becomes beneficial and saves money and time. The technology also allows big multi-business meetings to happen, which is great for us, as long as the connection is strong!
What about coronavirus, how has it impacted business?
Most people consider coronavirus to have been the most disruptive crisis this year, but over the last 36 months, other huge changes have really rocked the economic geography for our business and many others. Brexit has been debilitating for us. The level of uncertainty it's created has impacted our sales enormously – which I'm sure is also the case for any manufacturing business that imports components or exports to Europe. It's affected our ability to be competitive. We've had to carry the risk, delivering duty paid – but now we have this unknown hanging over us. We don't know if the Germans or French will add a punitive tariff, for example, onto any components or machines sold by a UK manufacturer. What if the rumours are correct and duty becomes 20 or even 30%? It will ruin our export business to European countries.
The Government has repeatedly told us over the last two years to mitigate risk and prepare for a No Deal Brexit.  But for a business like ours, and many others, that preparation would cost us millions. When you have active customers all across Europe on service contracts, we have to be able to service them, and quickly. A no deal Brexit comes with a price tag. Setting up facilities with stock, highly-qualified engineers and administration could mean a bill of over £1.5 million.  But I'm hoping for a similar Free Trade Deal that has been secured with Canada. That would be the best case scenario, and be positive moving forwards. Whatever happens, we just need Brexit done so that we know where we stand and can move forwards accordingly. The difficulty has been in not knowing.
When it comes to the UK, has Chinese business sentiment changed?
Brexit has reduced the confidence China has with the UK. In China, the UK has traditionally been seen as a gateway to Europe. Our standing and place on the world stage was significant. There was more investment coming to us from Asia, to access the European market, than the whole of Europe together.  Now, for a Chinese company to invest here, if it wants to trade with Europe, well, it would be bad business.
Relationships with the British have also had a bit of a bashing because of the Trump administration. The perceived close relationship with Johnson and Trump's administrations does have an impact with deals between China and the UK. The Chinese are upset that President Trump lays the blame for coronavirus at their door.  So, I do believe that a Biden presidency can only be a good thing for business. I'm very positive about what's to come from the Biden administration, and future cohesion for world trade.
I think China has tried to suppress the coronavirus conversation. The Chinese are a very proud nation and believe they will be leaders in everything; coronavirus was devastating for their perceived ability for success. This is where the opportunity still lies for British business and the basic advice still stands: It's all about relationship, trust and values.
When you have worked with China as long as I have, you realise how important it is to value a business relationship. If you don't genuinely value those relationships, Chinese business people will see through it. Huge sales contracts are not just signed on a whim, the deal always has a personal element to it; anyone negotiating sales needs to know who the person is and what their values are.
Coronavirus has become a new barrier, above language, but you have to find ways around it, jumping on a plane and sharing a meal and learning about your contact face-to-face isn't that easy right now! There are things you can to help, of course. Learning a little Chinese, understanding how business is run in China and reading up on cultural cues and traditions are all important, but if you don't really believe in the relationship, you'll never build trust. The key thing to understand is that the way business is conducted in China is fundamentally different to how it is here.
Whenever I've had new team hires at PTG that haven't worked out, it's normally because someone hasn't understood the importance of this essential component in a business relationship. I know this is a trait that Howgate Sable places very highly when sourcing for clients, and ultimately, a person's values are crucial to successful business relationships.